In April 2016, the Tonomachi Town Campus of Keio University (hereafter called Tonomachi TC) was founded at the King Sky Front in Tonomachi district of Kawasaki City, and its office was opened in the Life Science & Environment research center (LiSE). We founded the Shin-Kawasaki Town Campus in Saiwai District, Kawasaki City, in 2000 and the Tsuruoka Town Campus in Tsuruoka City, Yamagata Prefecture, in 2001, under the concept known as "Town Campus Concept", aiming to make campus activities becoming more open toward the town areas. Each characteristic campus was already born. Besides that, Tonomachi TC is located across the Tama River along the Haneda Airport. After the completion of the bridge connecting the airport side and King Sky Front in 2020, it is expected that the campus will be opened not only domestically but also globally.
In addition, we are a core institution of a world-renowned regional research, development, and demonstration point (Research Complex) promotion program (https://www.tonomachi-wb.jp/en/) by Japan Science and Technology Agency (JST) and the business will be developed around Tonomachi TC by March 2020.
The offices and laboratories have been relocated and integrated to the part of the third and fourth floors of "Research Gate Building TONOMACHI 2 (RGBT 2)", which was newly constructed in King Sky Front A district in October 2017; thus we are now able to operate the campus efficiently and effectively.


Currently, in addition to office and seminar rooms, the building also houses the laboratories of Professor Hiroaki Miyata in the Department of Health Policy and Management, School of Medicine, Professor Masaya Nakamura in the Department of Orthopedic Surgery, School of Medicine, Lecturer Yasumichi Arai in the Center for Supercentenarian Medical Research, School of Medicine, and Lecturer Taishiro Kishimoto in the Department of Neuropsychiatry, School of Medicine, who have been conducting active research in each research field.


In 2018, JST's Junior Doctor Training Program (KEIO WIZARD = KEIO Wellbeing Integrated Wizard Training Program) ( https://www.tonomachi-wb.jp/juniordoctor/(Japanese Language)) and the Open Innovation Platform with Enterprises, Research Institutes and Academia (OPERA) (https://www.people-tonomachi.com/(Japanese Language)) were successfully adopted and subsidized. Furthermore, we continuously operate the campus by acquiring other external funds.
We are consciously developing the campus as a research and educational institution related to life science based on the following keywords: wellbeing, life sciences, healthcare, data science, regenerative medicine, haptics, and social implementation.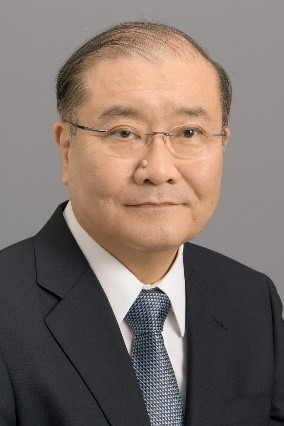 Keio University Executive Director
Tonomachi Research and Education Collaborative Square Leader
Aoyama Tojiro